Zocdoc
Designing the future of healthcare
Some founders would be satisfied with helping millions of people get easier access to doctors. But Zocdoc CEO Oliver Kharraz and his team have bolder ambitions; their sights are on transforming the relationship we have with healthcare forever. They wanted to better respond to a patient's needs and emotions with an experience that felt radically different from a healthcare sector beset by complexity, bureaucracy and analog legacy systems.
For the patient, by the patient
From a desktop-focused experience led by cartoon-like characters and a user flow focused solely on efficiency, we put forward a responsive, mobile-first experience. Graphically, the design is a marked departure from sector norms. The warm, yellow-led colour palette is optimistic, instead of clinical, in feel. Instead of corporate shields and crosses, we created Zee – a line drawing of a dynamic letter Z with eyes, evoking an ever-changing face. By subtly responding to situations in a human way, Zee helps patients feel like their journey is understood, and a true-to-life photographic style mirrors patients' day-to-day lives. Real patients were brought into the conversation at an early stage.
Better partner to patients and doctors
Today, tech-first company Zocdoc helps millions of Americans find neighbourhood specialists, book appointments instantly and cut the form-filling. The platform is loved both by patients and doctors, enabling them to spend less time on admin and more on care. With 600 employees and a recent valuation of the company at $1.8 billion, the Zocdoc team helps patients connect across a fragmented landscape as a trusted centre of care – the digital heart of the experience. With an experience designed to match their bold human vision, Zocdoc is now a better partner to millions of patients, and puts them in control of their own health.
Read the story

 +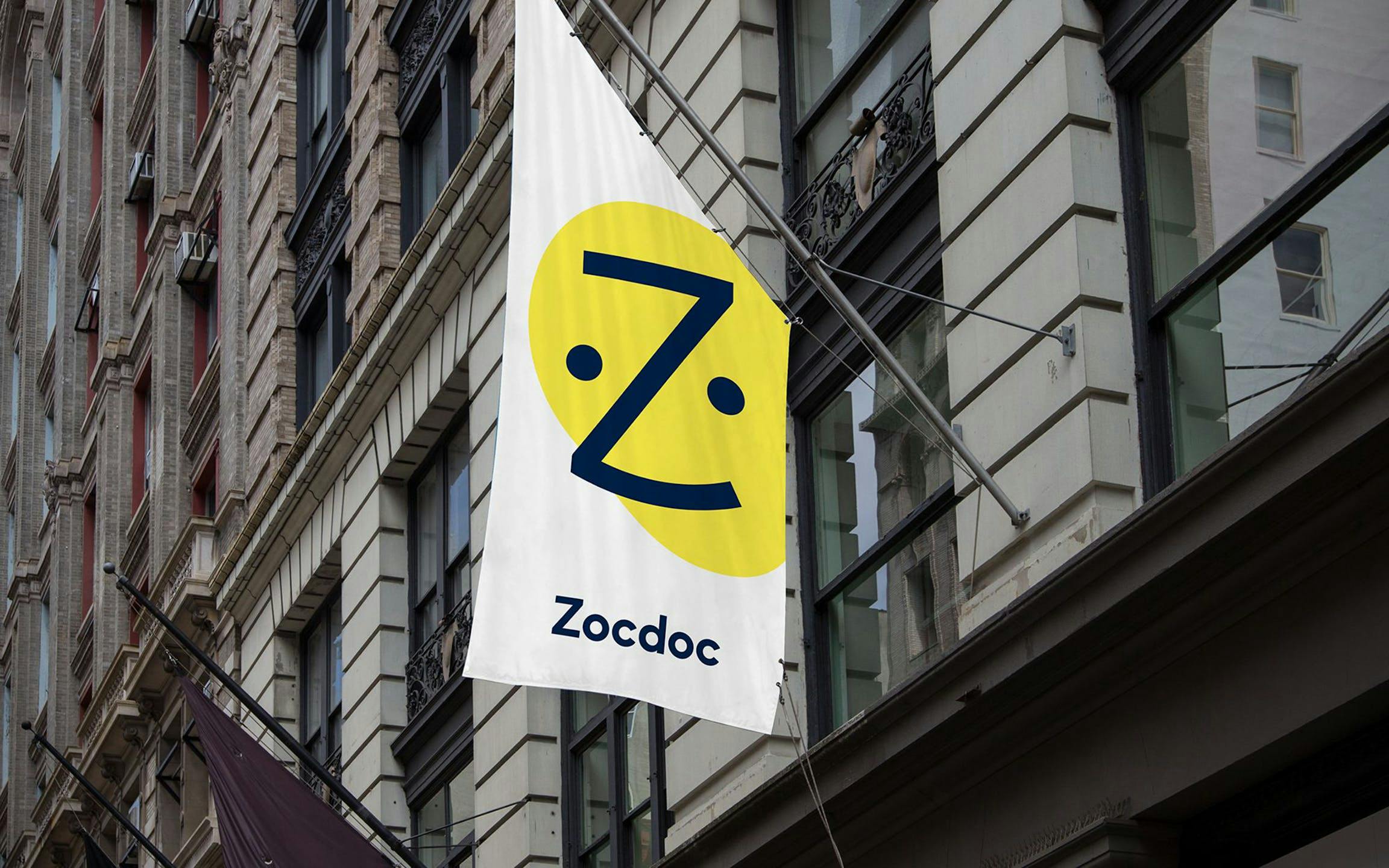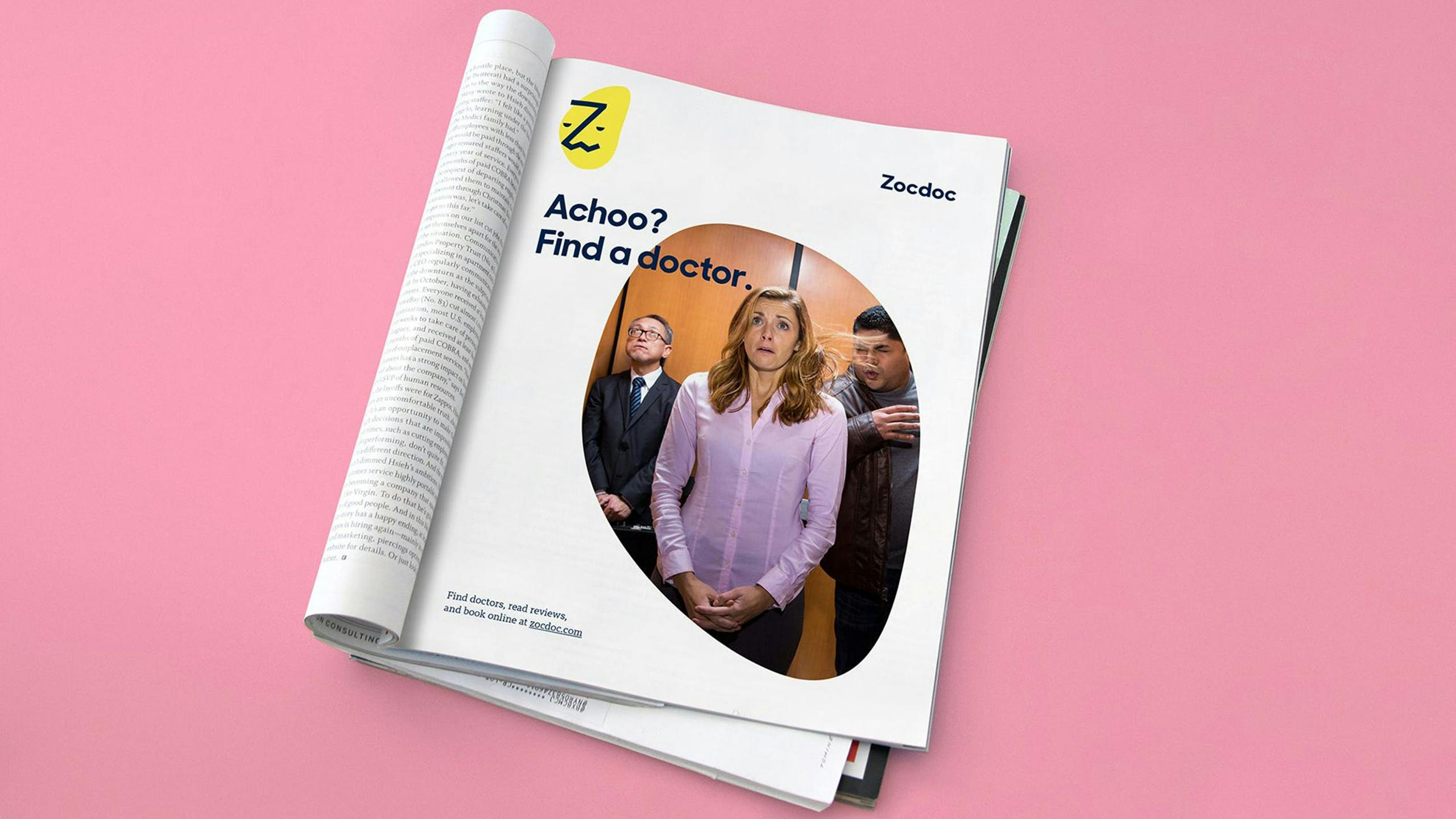 "The new face of Zocdoc looks the way healthcare should – friendly, simple, and most of all, reflective of patients and real life."
Richard Fine
VP Marketing, Zocdoc