Sage
Putting human connections at the heart of the business
Sage has undergone significant digital transformation in recent years. 
However, this 40-year-old pioneer of accounting and business management software faced challenges with its brand perception against the backdrop of an extremely competitive category with newer, 'fresher' brands.
We worked with Sage to rekindle its brand magic, placing the inspiration from human intuition at its core and setting in place a fresh and modern way forward for the company to stand out in its category and in the minds of customers.
Finding its flow with new visual identity and architecture
Sage believes that what makes any business truly special is the humanity and hard work that goes into building it. 
We created a new brand architecture that enables Sage to clarify its offerings, simplify how it goes to market, introduces new offers and engages with audiences. The visual identity was born from a signature gesture, the 'Sage Flow'. It positions Sage at the heart of everything a business does.
By delivering products that save time, simplify complex tasks, and deliver insights, Sage helps customers to build for the future, giving them the confidence they need to find their flow. 
A global partnership to transform the brand
Over a two-year partnership, we worked with Sage to transform the brand to match the ambitions of the business. We also designed a brand training programme to embed the new mindsets and tools into the Sage organisation. 
The rebrand has been a global partnership, spanning teams across the US and UK and working hand-in-hand with different Sage functional groups, including global marketing, design, product and communications.
"It's tough being in business right now," explains Cath Keers, Chief Marketing Officer of Sage. "Our refreshed brand is about how we show up for customers globally, removing complexity, delivering insights and building human connections for them, for our colleagues and within society. Over the last 40 years, we've earned the right to call ourselves the trusted brand of SMBs and the refresh will enable us to represent that consistently across all our markets."

Thanks to our collaborators MCKL Type Foundry and illustrator Magoz.
Read the story

 +
A system always in rhythm
The 'Sage Flow' inspires the rest of the identity, embodying a calm efficiency across tasks and a state of perpetual forward progress. The visual and verbal identity communicate the ease of use Sage provides, while the new photography style places the customer at the centre to convey a more human approach.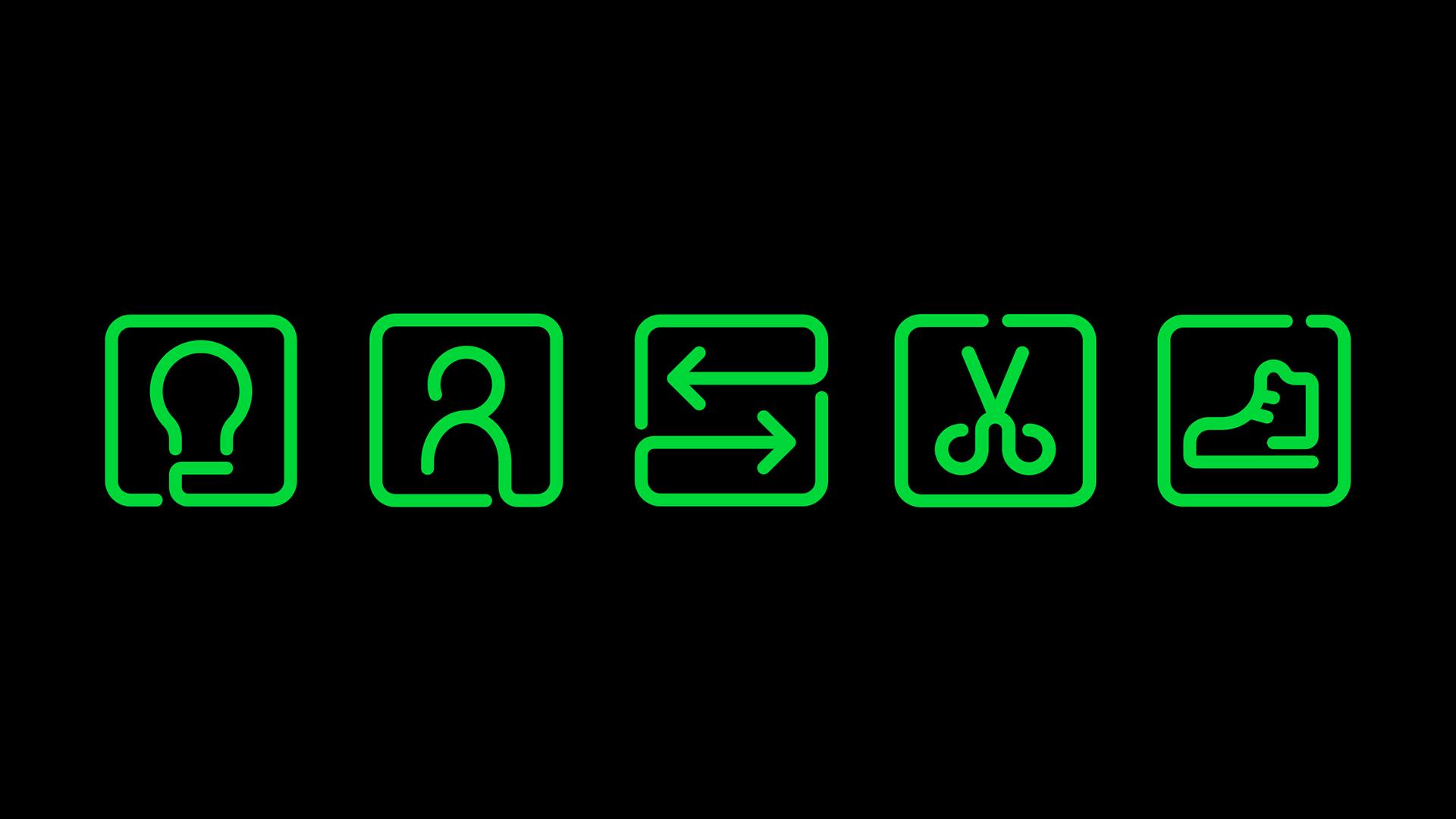 The iconography, custom illustrations, and warm gestures connect everything together.
The UI/UX design approach brings greater personality, legibility, and accessibility to what was primarily a numbers-driven brand.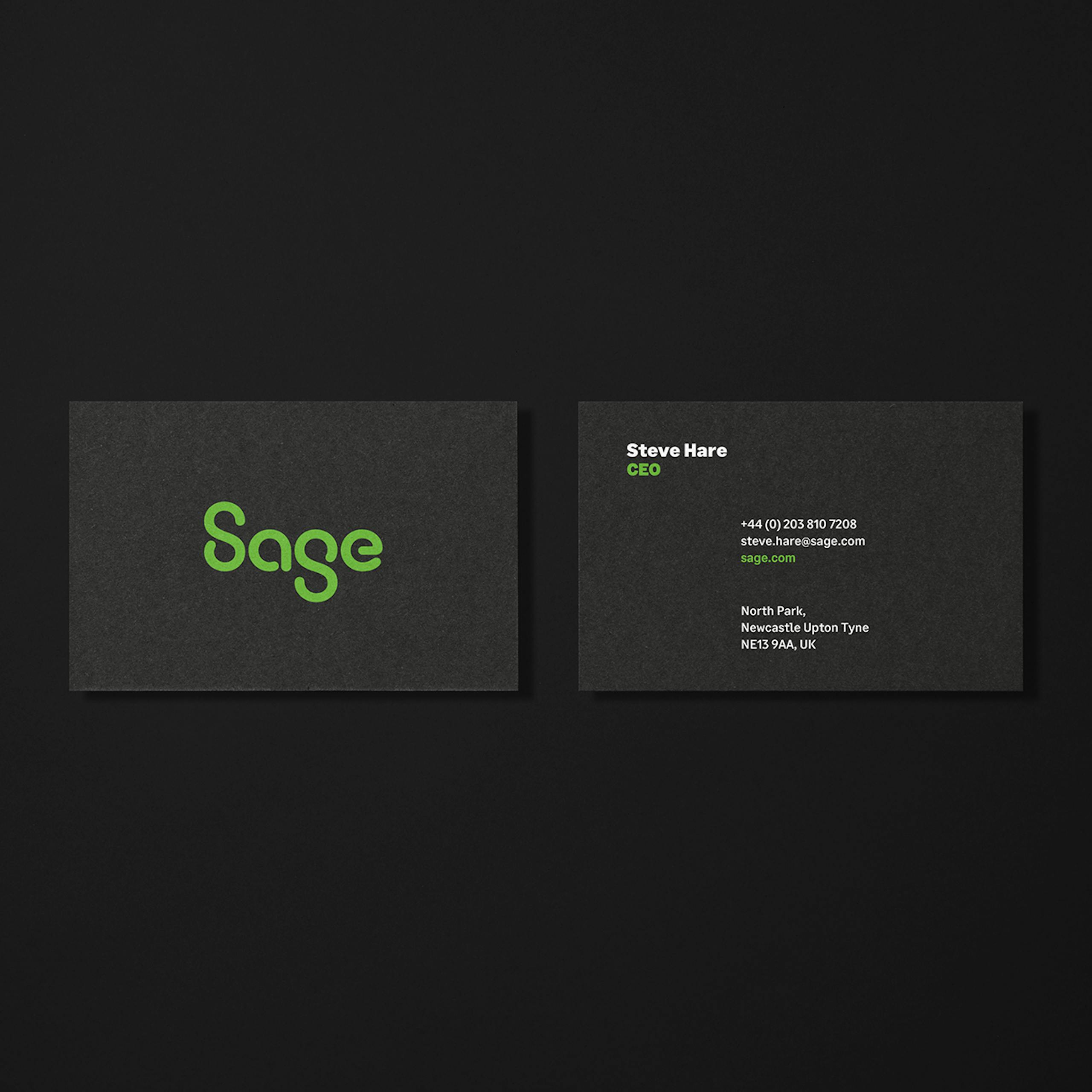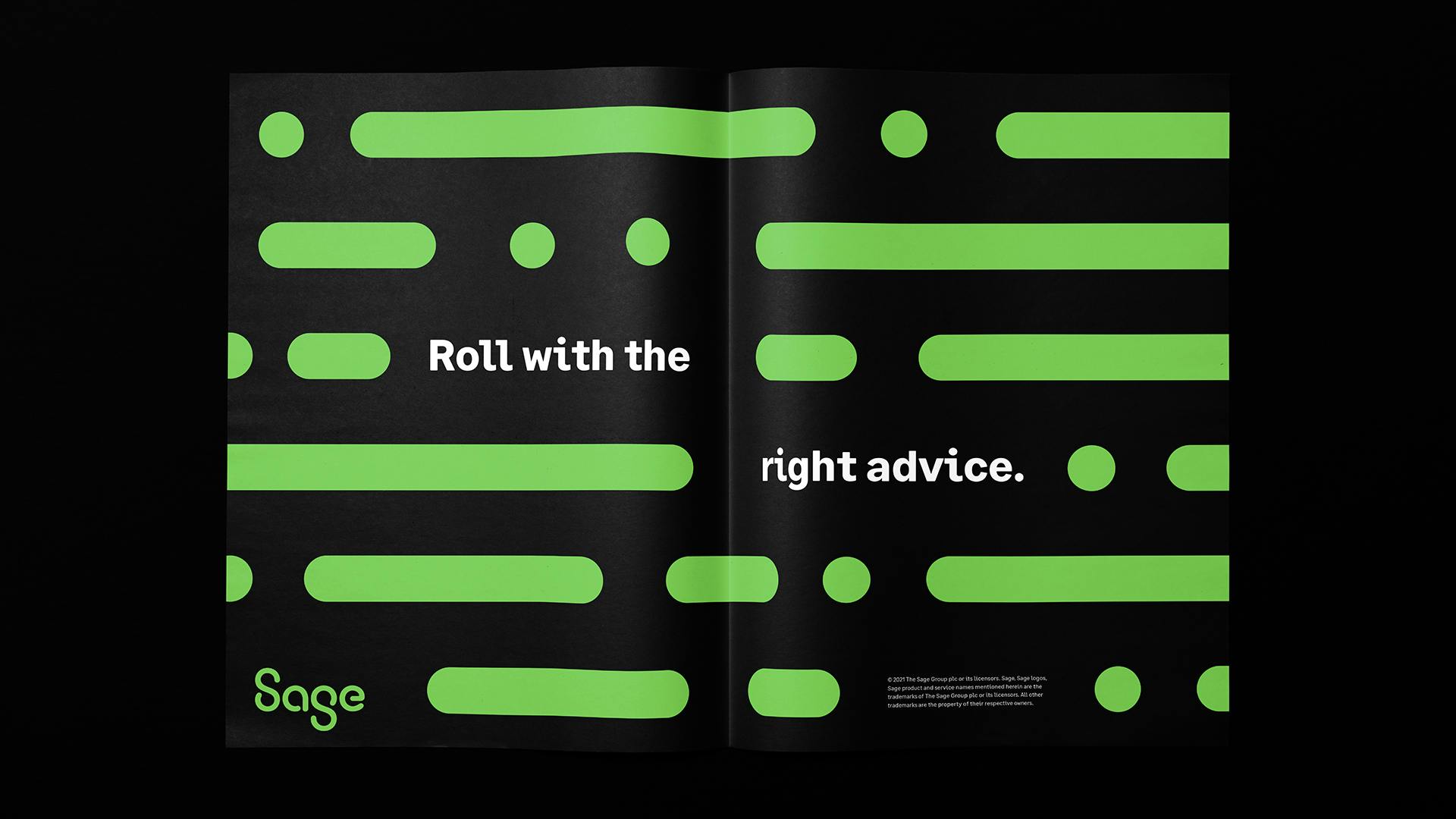 The new brand expression has the ability to be flexible across communications, products and events, giving Sage the ability to show up in a coherent way across channels and contexts.