Women who inspire in 2021
Amy Kean, author and founder
As chosen by Nicola Kemp, editorial director, Creativebrief
"Amy is an author, a poet, a columnist, a co-founder of DICE (Diversity in Conferences and Events), a lecturer, a founder. She does things differently, she always speaks her mind and is just such a powerful force of energy for change, creativity. She is a hugely talented writer and speaker.  I'm a huge admirer of women who run their own race, instead of attempting to live up to outdated notions of what leadership looks like. Amy is impressive on so many levels, a champion of diverse talent and a woman who reminds me on a daily basis to aim higher and believe that anything is possible."
Anita Zabludowicz, art collector and philanthropist
As chosen by Alice Black, founder, ArtULTRA
"I thought I would nominate Anita Zabludowicz, who for the last few decades has been a supporter, collector, nurturer of contemporary artists. She is based in the UK but her collecting is international. She also has a gallery which is dedicated to contemporary art, The Zabludowicz Collection, in London (Prince of Wales road). She is a force to reckon on Instagram. Together with her husband Poju, they are major philanthropists. She has been committed to supporting artists since her youth. She is a sharp, no non-sense person whom I find inspiring"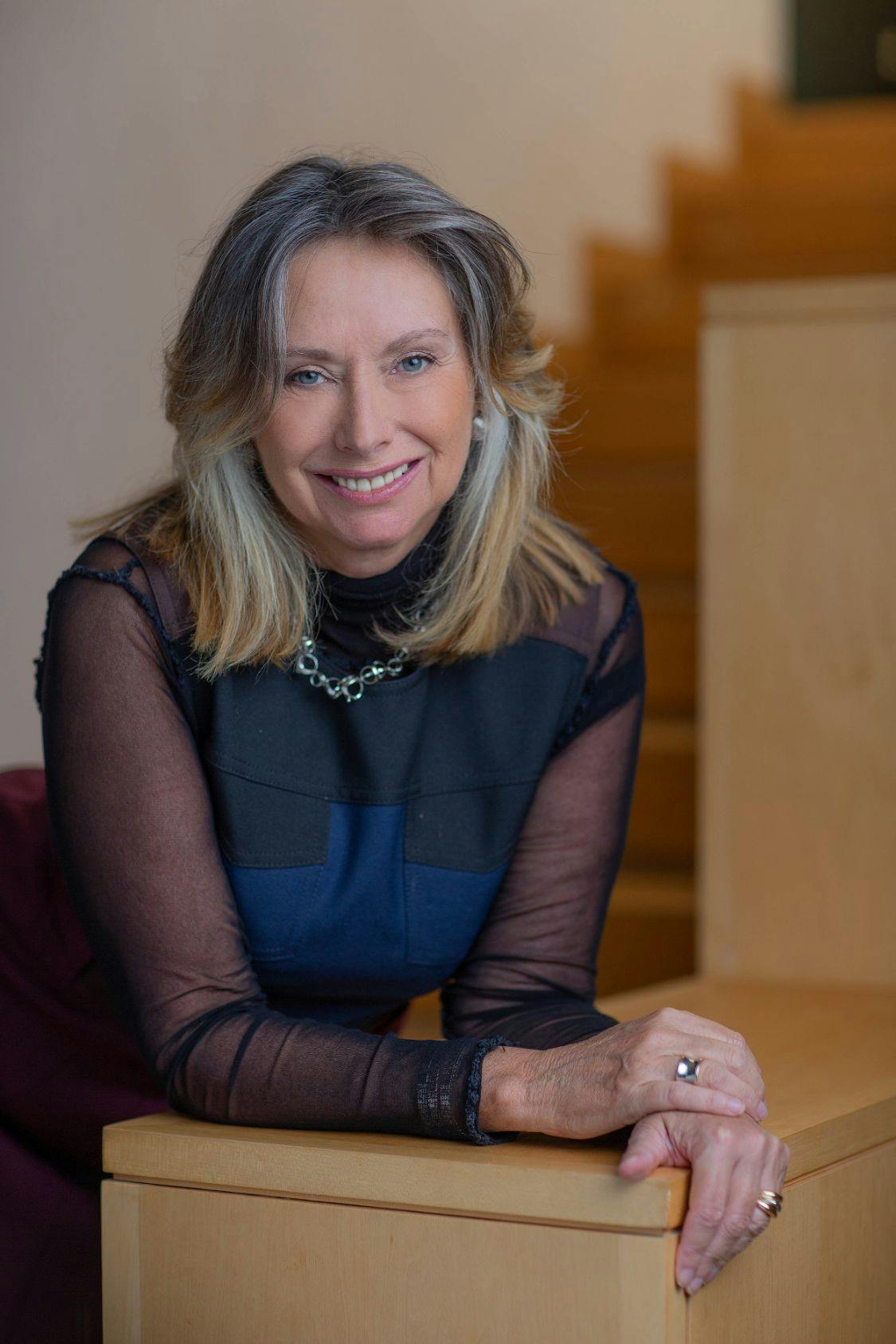 Bimini Bon Boulash, drag performer
As chosen by Rhonda Drakeford, Studio Rhonda
"My nomination might be controversial, but my mind immediately went to Bimini Bon Boulash from Rupaul's Drag Race UK that's currently screening. Presenting as Non-Binary, Bimini's eloquent and also hilarious presence on the show has been hugely educational in terms of gender norms and how both genders are forced to struggle with societally assigned parameters.
Bimini themselves say it best: "The idea that a man can't show complex emotion or that a woman can't be strong are basic but widely accepted lies created that prevent us gaining equality, and if we don't break down these stereotypes, even at the basic level, our consciousness as a species will never progress." #BimtoWin
Coco Gauff, tennis player
As chosen by Paul Forbes, AV technician, Wolff Olins
"In March 2019 Coco became the youngest player in Wimbledon tennis history to qualify for the main draw and has a career-high ranking of No. 38 in the world. To see Coco beat her idol Venus Williams at Wimbledon was truly jaw-dropping."
Dr Kristen Neff, author, researcher, teacher
As chosen by Gaylene Gould, culture ambassador
"Dr Kristen Neff is widely recognized as one of the world's leading experts on self-compassion. Self compassion practices have changed my relationship to myself and therefore the way I relate to others. I drew heavily on such practices during the traumas of 2020 and used her simple self-soothing tools to re-balance, reground and find a semblance of equanimity. Self compassion is a reminder that our vulnerability is our truest state so when things are tough, we have permission to treat ourselves and others with kindness. Rebuilding a new world from this more care-full place seems like the wisest route to go. "
Erika Nardini, CEO Barstool Sports; Token CEO podcast
As chosen by Guy Marshall, engagement director, Wolff Olins
"In a world of satirical, front-line, sports and lifestyle media – Erika Nardini stands head and shoulders above all her peers. Her honest (and in my humble opinion… correct) view that life isn't all about business degrees and qualifications - but more about relationships and proven action - is hugely refreshing, reassuring and empowering. I'd love to meet her one day – until then I'll be an avid 'Token CEO' podcast subscriber, learning from her gems of wisdom."
Evelyn Mok, comedian, podcast host, actor
As chosen by Iossie Ng Lei, senior designer, Wolff Olins
"There's a startling lack of East and Southeast Asian voices in the media, in film, in literature, in the theatres. That's why I'd like to nominate Evelyn Mok a Scandinavian comic now based in London. Her podcast (hosted with her mate Nigel Ng) 'Rice to Meet You' brings together their stories as immigrants, their heritage and culture, ideas around belonging and what's like being part of a diaspora and the fascinating journeys that brought them here. 
"Her podcast is hilarious and relevant — getting me through the worst of lockdown. It's been fascinating listening to Asian voices outside of Asia and as one also living in London, I can really relate to all the topics discussed and I hadn't laughed this much for a long time!"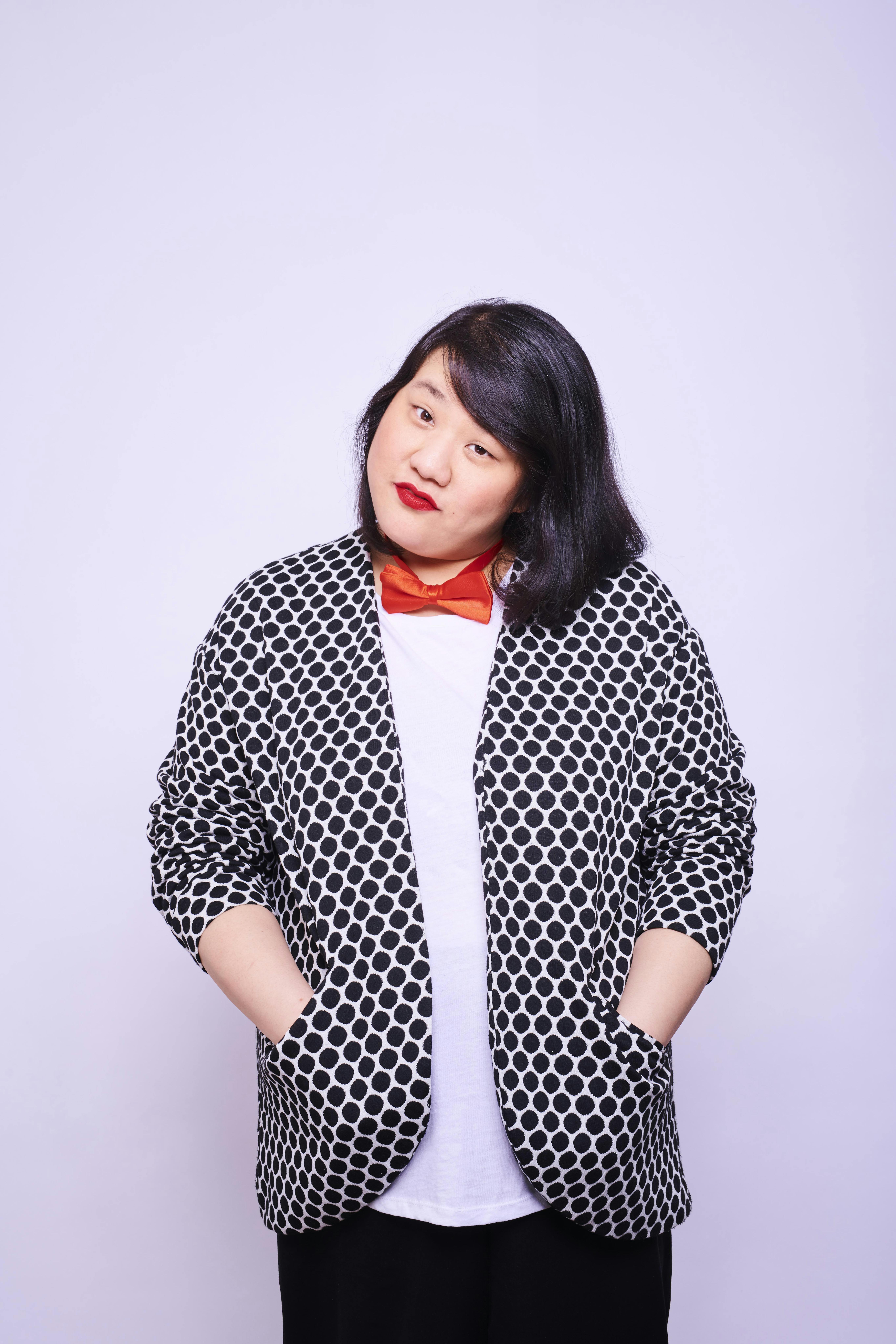 Georgie Smallwood, chief product officer, N26
As chosen by Patrick Stal, vice president of global marketing, N26
"Georgie was a driving force in building N26 and disrupting the world of Banking with a radically better user experience. She has recently joined Tier as Chief Product Officer to change mobility for good. Along the way she is paving the way for inclusive teams to be built and is rallying women inside and outside of her network to jump at opportunity. She's a seed investor and scout for female led businesses for Accel Venture Capital and as a latest case has just launched Auxilia - a platform for women interested in launching or joining early-stage start-ups. Georgie's an absolute joy of a partner to work with, is paving the way for women in the all too testosterone driven start-up ecosystem and is changing the world with her teams along the way. I'm a fan!"
Gill Witty-Collins, author of Why Men Win at Work
As chosen by Zaid Al-Qassab, chief marketing officer, Channel 4
"I nominate, self-styled "gender equality warrior" and author of Why Men Win At Work, Gill Witty-Collins.  Apart from being a former boss of mine, and a good friend, Gill is also full of pragmatic advice on how do drive gender equality in the workplace.  Importantly, she recognises the need for male allies, or "feminists" as she terms them, to become part of the journey to gender equality, and invests time in educating men on the realities of how gender imbalance is manifest in the workplace, and what they can do about it on a personal level to improve things."
Hunter Schafer, actress, model, activist, writer, producer
As chosen by Abbie Waller, executive director of engagement, Wolff Olins
"Granted, I'm slightly late to the party but I was recently watching HBO's 'Euphoria' and was blown away by the on screen presence of Hunter Schafer. A stand out star in the role of Jules, she brought such sensitivity and depth to the portrayal of a transgender teenager struggling with growing up in suburban America. Mirroring her own experiences in many ways – and providing the insight into why she became an LGBTQ+ activist in her personal life – it was when she co-wrote her own special episode released earlier this year that her talent was really pronounced. An inspirational woman who has been able to take the pain she endured, and translate it into the success she now enjoys."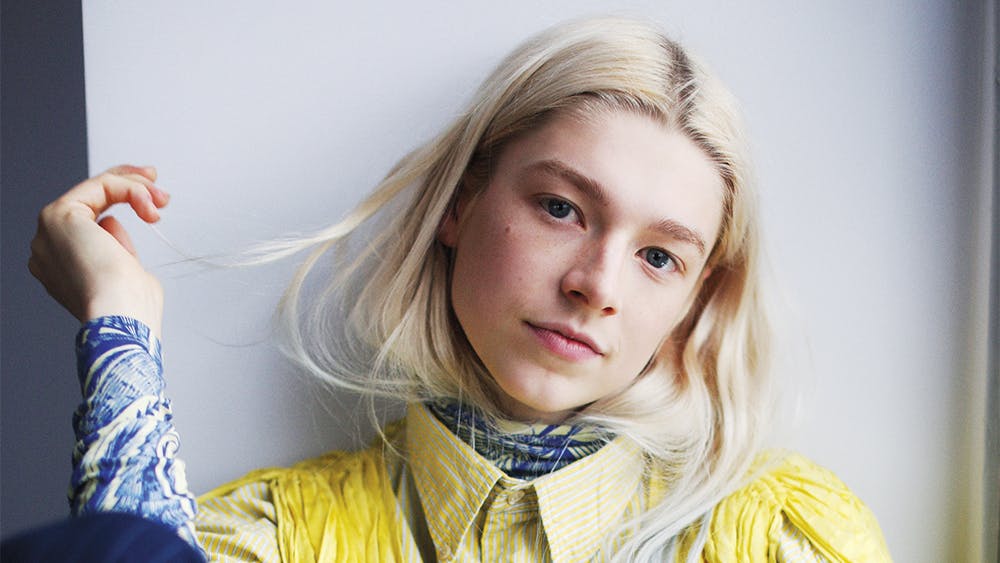 Hyo-Jae An, global media manager, Burberry
As chosen by Ruby Wight, creative lead, Burberry
"Hyo-Jae is a Global Media Manager for Special Projects at Burberry. She is a genuinely visionary thinker. She has the ability to identify and nurture new opportunities in technology and culture that Burberry can use its platform to further. She creates the seedbed for collaboration, has a hunger for innovation and sees possibilities others can't: for her team, her colleagues, our partners, projects and beyond. She drives her initiatives across the finish line, no matter the resistance, ambition or obstacle, so that they can blossom in the real world."
Jacinda Ardern, Prime Minister, New Zealand
As chosen by Ryan O'Keeffe, BlackRock, and Nicolò Bernardi, Senior Graphic Designer at Wolff Olins.
Ryan: "I'm sure she's received a million nominations, but as hard as I thought about all the other inspirational women making the world a better place (including my boss!), I kept coming back to Jacinda Ardern. I think her gracious and sure-footed response to the massacre in Christchurch was when she first impressed me as the sort of leader I really admire. Her response was amazing - she brought strength and warmth in equal measure, each of them delivered at the appropriate moment, in a way that bridged what could have become a deeply damaging divide. 
"Her leadership on climate is ambitious but realistic. She's a powerful communicator, who not only delivers her message effectively, but also with sincerity and without self-consciousness. When I think that we're the same age, it's remarkable what she's achieved (and she had a baby while running her country!!) A really inspirational lady."
Nicolò: "She was the world's youngest head of state when first elected Prime Minister of New Zealand. First head of government in modern history to give birth in office. She managed to lead the country's response to its worst-ever terror attack, a deadly volcano eruption and a global pandemic - while all the time being calm, charming, kind and extremely human. A true leader."
Jan Morris, writer 
As chosen by Emma Tucker, Creative Review
"Jan Morris was a Welsh journalist and writer, who lived a pretty incredible life – which included being part of the first team to successfully climb Mount Everest, meeting Che Guevara, and visiting Hiroshima after the bomb was dropped. 
"She was a prolific author, and her books Venice and Manhattan '45 are amazing evocations of the two places as well as highly recommended lockdown reading. Morris - who is considered a transgender pioneer – sadly died last year, aged 94, but her incredible ability to bring places and history to life in the pages of a book lives on, as does her straightforward honesty and emphasis on kindness. Her accomplishments and impact as a transformative woman will mean her massive contribution will continue to influence many, including me, in 2021 and long after."
Joeli Brearley, founder and CEO, Pregnant Then Screwed 
As chosen by Emma Woodhead White, strategy director, Wolff Olins
"Joeli is a force of nature and has been an incredible agent of change for women everywhere these past 12 months. In addition to all the amazing work that PTS do, she has passionately and successfully lobbied the government to adapt guidelines around childcare bubbles, exempt under 5s from the rules of meeting outdoors and allow partners of pregnant women to attend appointments and labour. All while being a Mum of two herself. An authentic voice, an inspiring leader and someone many families would like to thank!"
June Sarpong, director of creative diversity, BBC
As chosen by Pip Jamieson, CEO, The Dots
"Where to begin with the amazing June Sarpong! As BBC's first-ever Director of Creative Diversity, June is setting the pace for inclusivity in UK broadcasting, which in turn will have ripple effects across so many industries. Now the author of three books covering diversity, the power of women and privilege, June is a true force in the media landscape."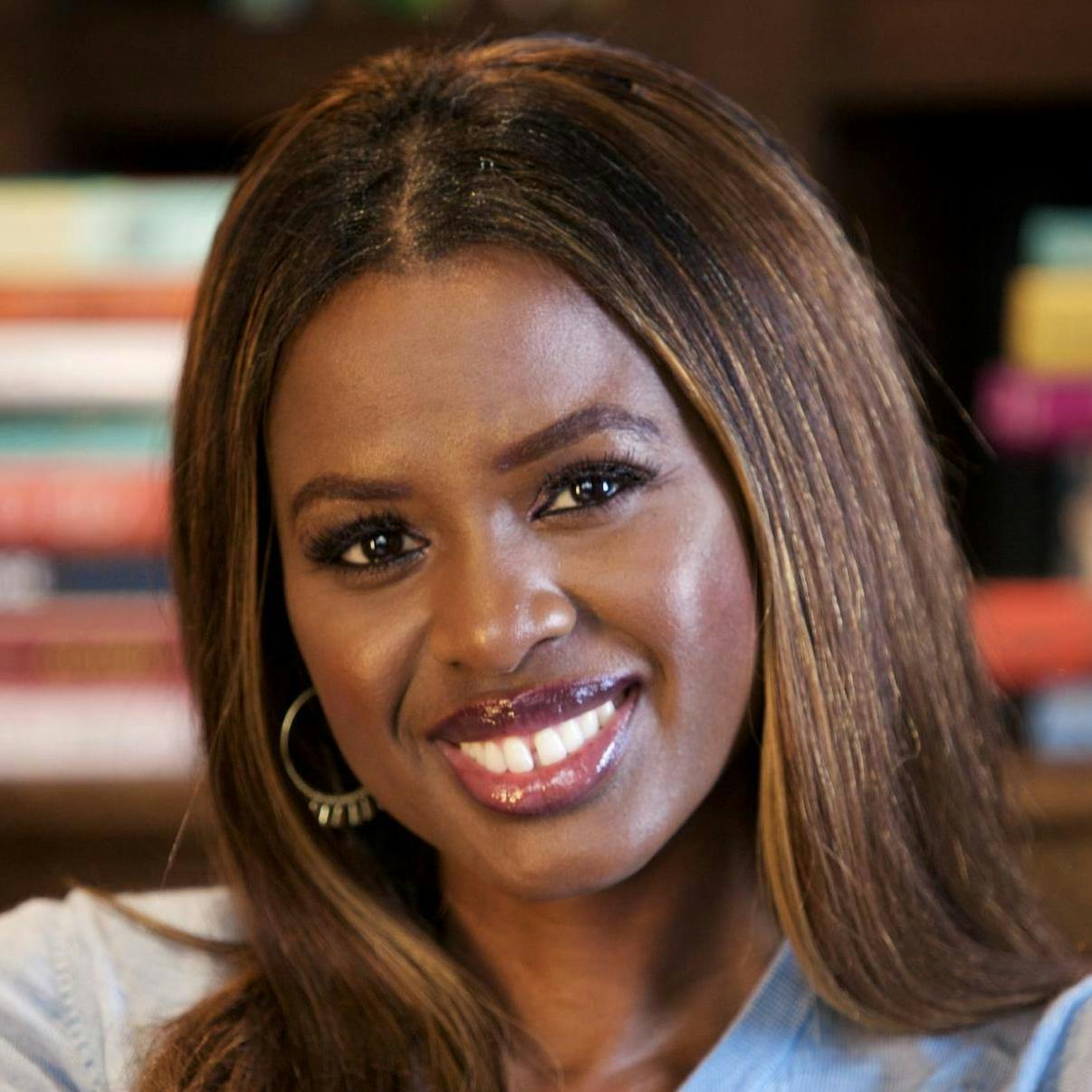 Katalina Mayorga, founder, El Camino Travel
As chosen by Amanda Munilla, managing director, Wolff Olins US
"Katalina Mayorga is the Colombian-American Founder of El Camino Travel - a travel company focused on socially just and environmentally responsible travel, focused in Latin America. During the pandemic, Katalina pivoted the El Camino community into a subscription-based online community called the El Camino Clubhouse. Katalina drives conversations online about the joys and challenges of modern travel and has recently brought on a co-founder, Justin Bridges, to ensure the community maintains an expanded perspective, especially as it pertains to inclusion. 
"I find the El Camino community to be a constant source of inspiration on global locations plus culture across music, art, literature, and fashion. As a fellow Colombian-American, I find Katalina's perspective fresh and mission inspiring and her insider-outsider view of the cultures she helps bring us into to be immensely thoughtful."
Lilah Raptopoulos, head of audience, FT and co-host, Culture Call
As chosen by Anj Joseph, associate strategy director, Wolff Olins
"I think Lilah Raptopoulos is a fantastic interviewer. Culture Call (the podcast she co-hosts with Griselda Murray-Brown, who is also ace) focuses on people who are pushing culture forwards. This could quickly become dull, or worthy, or po-faced… but it never does. It's actually an amazing entry point to the FT's journalism - particularly for audiences who might otherwise think it's not for them. She's also one of a handful of journalists who I've seen consistently use her platform to give a voice to others: from highlighting the human cost of the conflict in Nagorno-Karabakh to her continued support of BLM."
Malika Favre, illustrator
As chosen by Molly Long, reporter, Design Week
"One of the women I've loved seeing work in the last year has been illustrator Malika Favre. I've always been a fan of her work, but the projects she has released recently are just a joy to look at and show that she really is just excellent in her field. Covering the release of her Kama Sutra A-Z book late last year was so much fun – a truly sex-positive project that allowed her to fuse her illustrations with poetry from the women of history. Resisting societal pressures and historical norms and making it look great at the same time. I think I'll always excited to see what she does next."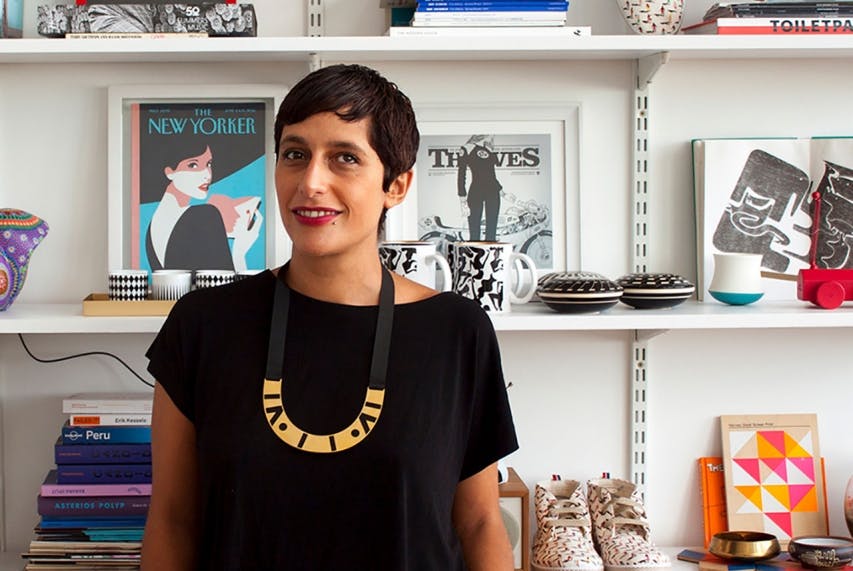 Margaret Atwood, author
As chosen by Alex Jardine, associate creativity editor, Adage Credit:
"I'd nominate Margaret Atwood, my all-time favourite author. She's come to the attention of a whole new generation thanks to the Hulu TV version of The Handmaid's Tale, but there's so much more to her than that. She's a feminist icon, a climate activist, winner of the Booker Prize at the age of 79 in 2019, prolific author and social media savvy still at the age of 81. Awesome person all round."
Michaela Coel, actor, screenwriter, director and singer
As chosen by Brittaney Kiefer, creativity & culture editor, Campaign
"Michaela Coel created one of the best TV series of 2020, I May Destroy You, which completely shook up the medium of television. She is a unique voice and storyteller and I can't wait to see what she makes next."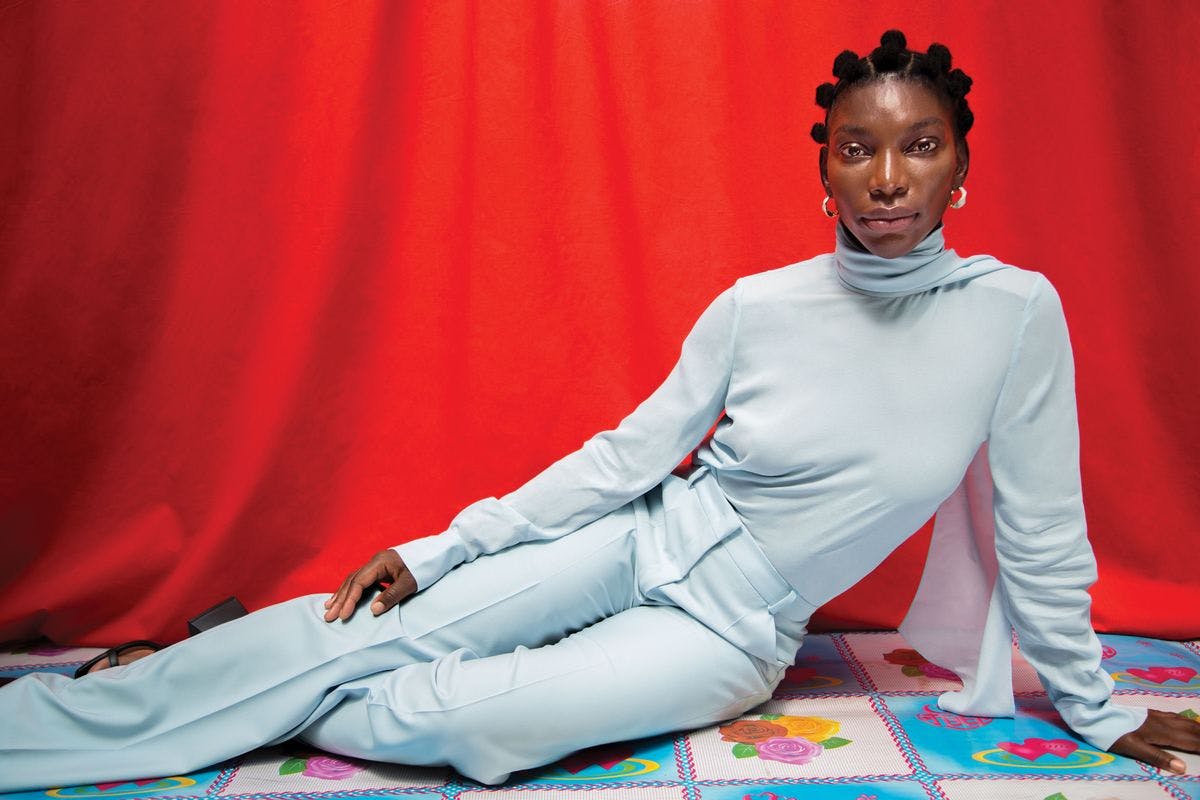 Michelle Kennedy, founder of Peanut
As chosen by Natalie Bellis, executive engagement director, Wolff Olins
"Michelle provides an outlet and a resource for all things fertility and motherhood related. She's created a 300,000 person strong community that makes motherhood less daunting. She perfectly utilises technology and empathy to build and nurture a community of women seeking support, guidance, friendship at the most life altering time."
Ngozi Okonjo-Iweala
As chosen by Ije Nwokorie, senior director, Apple
"Ngozi Okonjo-Iweala. The new head of the WTO. Fearless, authentic, hyper-intelligent, full of wit and humanity."
Phoebe Waller-Bridge, writer, director, actor
As chosen by Brittany Golob, editor in chief, Transform
"Phoebe has become the voice for a generation. Fleabag put words to the feelings and experiences of young people across the UK. It has helped people make sense of their own role in society and the struggles they are currently facing. And she did it all with incredible wit and gorgeous writing."
Ravneet Gill, founder, Countertalk
As chosen by Aimee Shah, senior strategist, Wolff Olins
"I've been following Ravneet on social media and through her various contributions to food publications for a long time. It's been great to see her following and influence grow even further during the pandemic - most recently scoring herself a role as a new judge on Junior Bake Off. I think the work that she does at Countertalk – helping to foster new talent and create more equal and supportive work environments in the food industry – is fantastic, particularly at a time when the hospitality industry has been hit so hard. And I love the way that her content never fails to bring good vibes – I watch her Instagram Stories as much for her no-nonsense approach to all things pastry as I do for her flair, wit, and sneak peeks into the hilarities of lockdown life with her mum and grandma."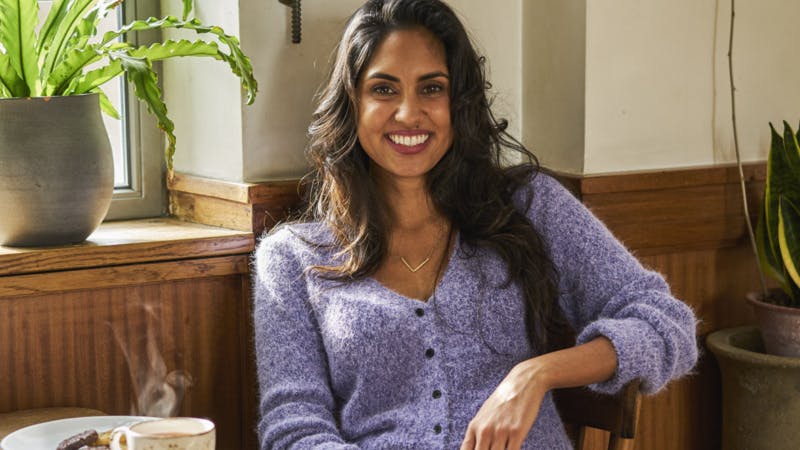 Ronan Mckenzie, photographer
As chosen by Ben Palmer, creative director, Mr Porter
"Ronan Mckenzie is a young, black, female photographer working out of East London. Not only have I been super impressed with her professionally, warm, open, engaging and wonderfully creative, she is also incredibly proactive for someone so early in her career. Already she is using her success in setting up and promoting a black owned art space Home. For me the future is in the hands of young women like Ronan."
Shonda Rhimes
As chosen by Claire Valoti, vp international, Snap Inc
"Shonda Rhimes. She is the writer and producer of many very popular television shows, such as Grey's Anatomy, Scandal and most recently Bridgerton. She has also been rightly celebrated for bringing together some of the most diverse groups of actors."
Sylvia Earle, oceanographer
As chosen by Beatie Wolfe, singer and artist
"For sure it would be Sylvia Earle, the fabled oceanographer and Time Magazine's first 'Hero of the Planet' who has led more than a hundred expeditions, spent thousands of hours underwater, which earned her the greatest of nicknames "Her Deepness". Specifically, it is her work igniting the public support for a global network of marine protected areas dubbed "Hope Spots" which is why I'm picking Sylvia."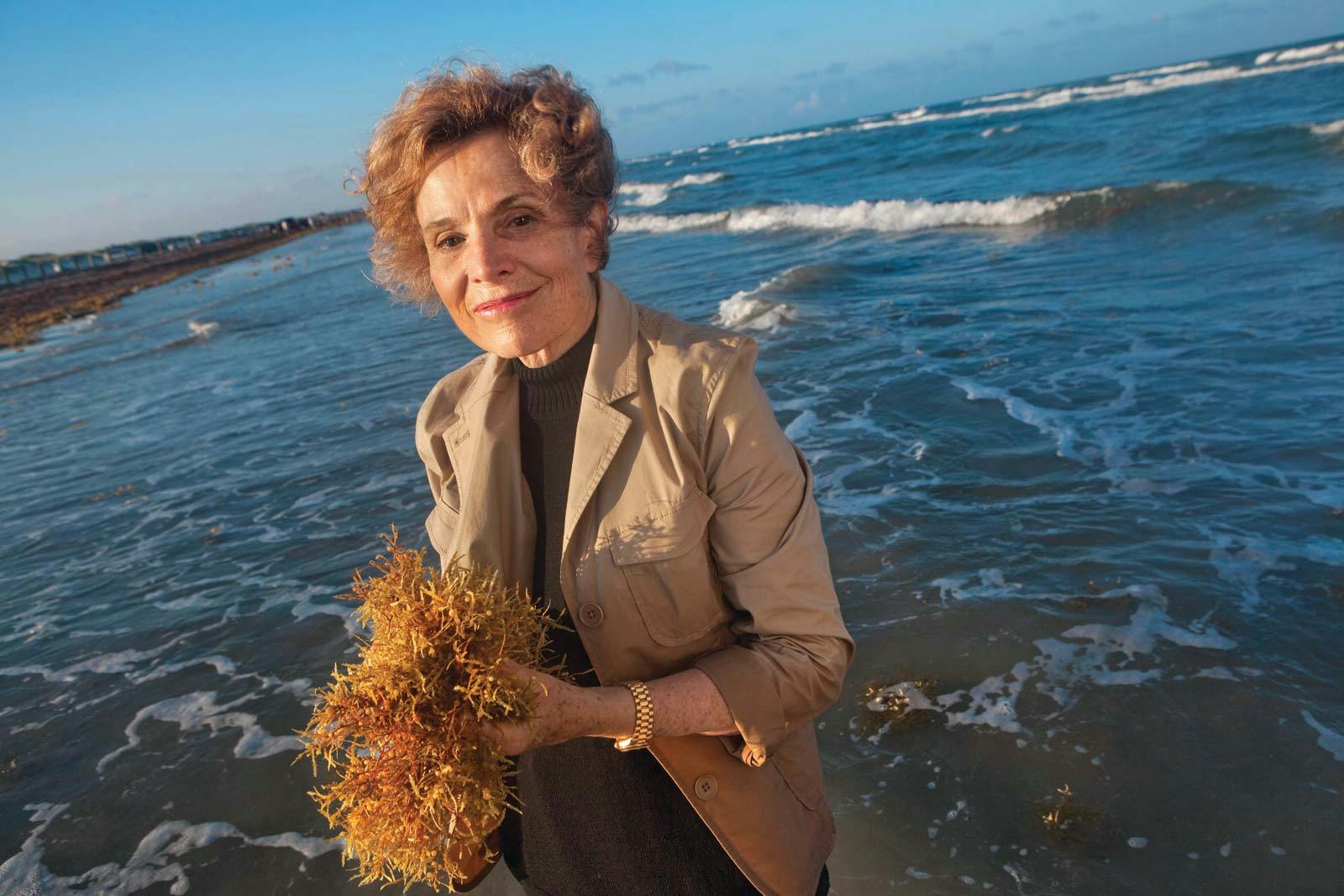 Back