Inside WO: Marina Ammirato on the New York Yankees influence on culture
In the build-up to Major League Baseball's Opening Day, WO's Executive Director in New York and life-long Yankees supporter picks her greatest players of all time
April 1st is Major League Baseball's Opening Day, when all 30 teams kick off their season with game one of a gruelling 162-game schedule. During COVID, we were limited to only 60 games of baseball per team, so I'm thankful to be back to a full season. 
Personally, I love this time of year. There's so much energy and optimism in the air. And it's the time of year when the Yankees remind us just how badass they are as they restate their evergreen goal - to win the World Series and add to their dynasty of 27 world championships. 
On picking five of the greatest Yankee players of all time, I defined "great" as a combination of athletic achievements and cultural influence. You'll find that my heart lives with the Yankees of the past.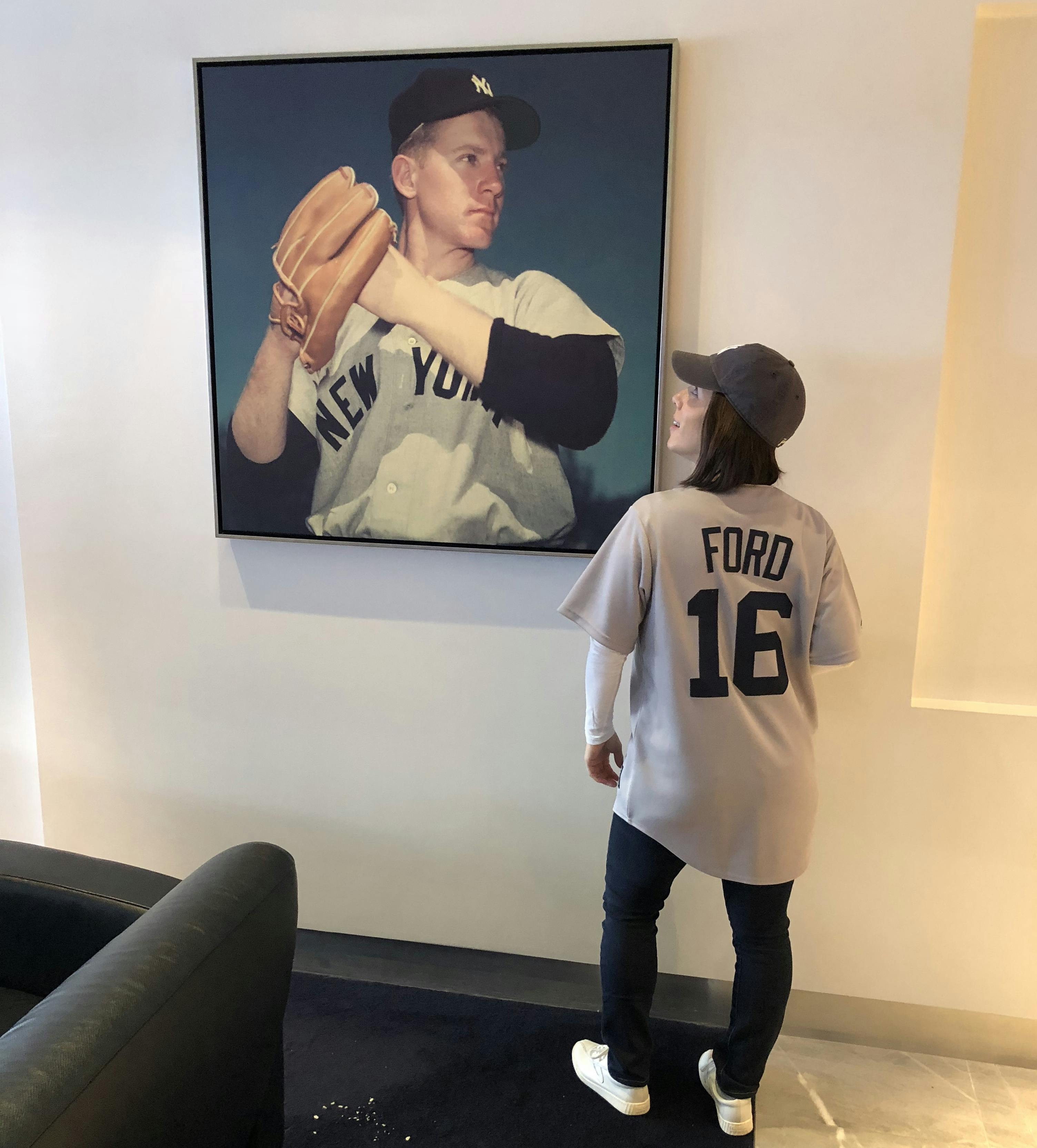 1. Babe Ruth
Both the first baseball player ever to hit 30, 40, 50 and 60 home runs in a season and holder of the all-time Yankee records for batting average, slugging percentage, extra base hits, Babe Ruth is synonymous with baseball. 
But his flamboyant style helped him transcend the sport, and he became famous enough to require a publicity agent who leveraged his name directly with "Babe Ruth Underwear" and "Ruth's Home Run" chocolate as well as via endorsements for Quaker cereals, girl scout cookies and Red Rock Cola to name a few.
2. Lou Gehrig
When you look at Yankees hitting stats, there's Babe Ruth and just below him is almost always Lou Gehrig. Gehrig holds the all-time Yankee record for RBIs and he scored the game-winning run in eight world series games. He also holds the honour of being the first athlete ever to appear on a box of Wheaties. 
Diagnosed with ALS in 1939, which forced an early retirement, Gehrig delivered one of the most iconic, emotional farewell speeches in sports, known as the Gettysburg Address of baseball. He dubbed himself "the luckiest man on the face of the Earth." This year, the League announced that June 2nd would be annual Lou Gehrig Day to bring awareness to ALS.
3. Joe DiMaggio
Joe DiMaggio was named to the All-Star team in all thirteen seasons that he played baseball—he is the only player to ever achieve that feat. And his record 56-game hitting streak still stands today.
But DiMaggio was also a force in pop culture. He also married the most famous Hollywood starlet of his time, Marilyn Monroe. Madonna, Simon & Garfunkel and Billy Joel wrote him into their songs, while Ernest Hemmingway mentioned him in "The Old Man and the Sea". 
DiMaggio also became Mr Coffee's spokesman in 1974 – a role that lasted for two decades. It's said that DiMaggio made more money on Mr. Coffee than he made playing baseball. 
4. Yogi Berra 
Appearing in 18 All Star games, Yogi Berra holds the League record for hits, singles and doubles in a World Series, and has more World Series rings than any other player in baseball at ten. 
He has a purple heart for his bravery at Normandy in WW2 and was awarded the presidential medal of freedom by President Obama, posthumously in the year of his death. Infact, Obama is one of many leading figures to quote from the famous 'Yogi-isms' that Berra delivered, recently commenting that "If you can't imitate him, don't copy him". The legend's warm character was affectionately captured in many commercials for brands including Visa, Miller Lite and Pringles.
5. Mickey Mantle
Between the pitching of Whitey Ford and the hitting of Mickey Mantle it was pretty difficult for the Yanks to lose a game. He holds the League records for most homers, RBI, runs scored, total bases, and walks all within World Series play. He is the only player in history to hit a ball clear out of the old Yankee Stadium.  
Most historians agree that if Mickey had taken better care of his health, he would have been the best player in baseball ever. Despite his party animal reputation – Mantle was the league's most feared hitter. His allure lives on – earlier this year a new world record in trading collector cards was set when an entrepreneur shelled out more than $5million for a 1952 Mickey Mantle card.
Back