GSK
A brand that brings science and tech to life
Today, GSK is a different company from the GlaxoSmithKline that launched in 2000, and the global context around it has shifted radically.
Following the proposed demerger of its consumer healthcare business, GSK will focus purely on biopharma, with a new purpose to unite science, technology and talent to get ahead of disease together.
To signal the biggest corporate change at GSK for 20 years, we helped redesign GSK's brand, to bring to life its purpose, strategy, voice and culture. These updates reflect a GSK focused on driving innovation in the field of biopharma, with new ambitions for patients, shareholders and GSK people.
A dynamic, flexible and future-ready system
GSK's updated brand identity reflects its new purpose: to unite science, technology and talent to get ahead of disease together.
Inspired by the striking imagery found in biosciences, the identity features numerous curved forms that evoke the highly adaptable nature of the human immune system.
Housed in a redesigned shape, the 'signal', the dynamic new GSK logo always points the way ahead. And the identity system flexes, adapts and moves to engage audiences across the many digital, social and physical environments that brands must embrace to thrive in modern times. 
A brand identity to get ahead of disease together
The new branding showcases the amazing diversity of GSK's people and partners. It represents talent from across its influential worldwide network, including tens of thousands of GSK people, suppliers and innovative partners.
In close collaboration with the team at GSK, we developed a branding system that would work for everyone at GSK.
The new branding launched in June 2022, and is being rolled out across the business in the coming months.
Read the story

 +
A design DNA inspired by science and technology
This is a brand that takes inspiration from the visual language of biosciences, genomic sequencing and data analysis, but that still feels warm and human.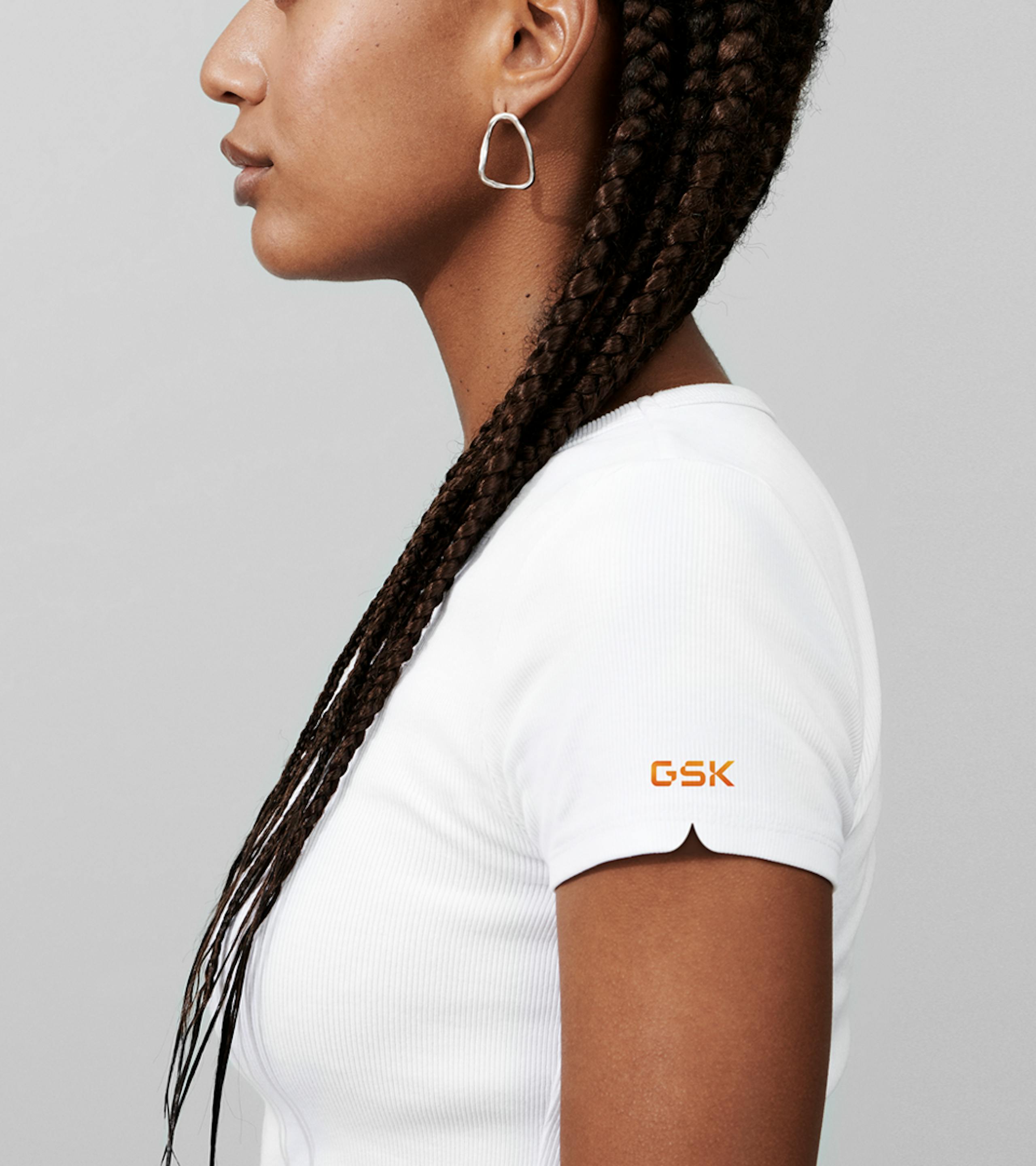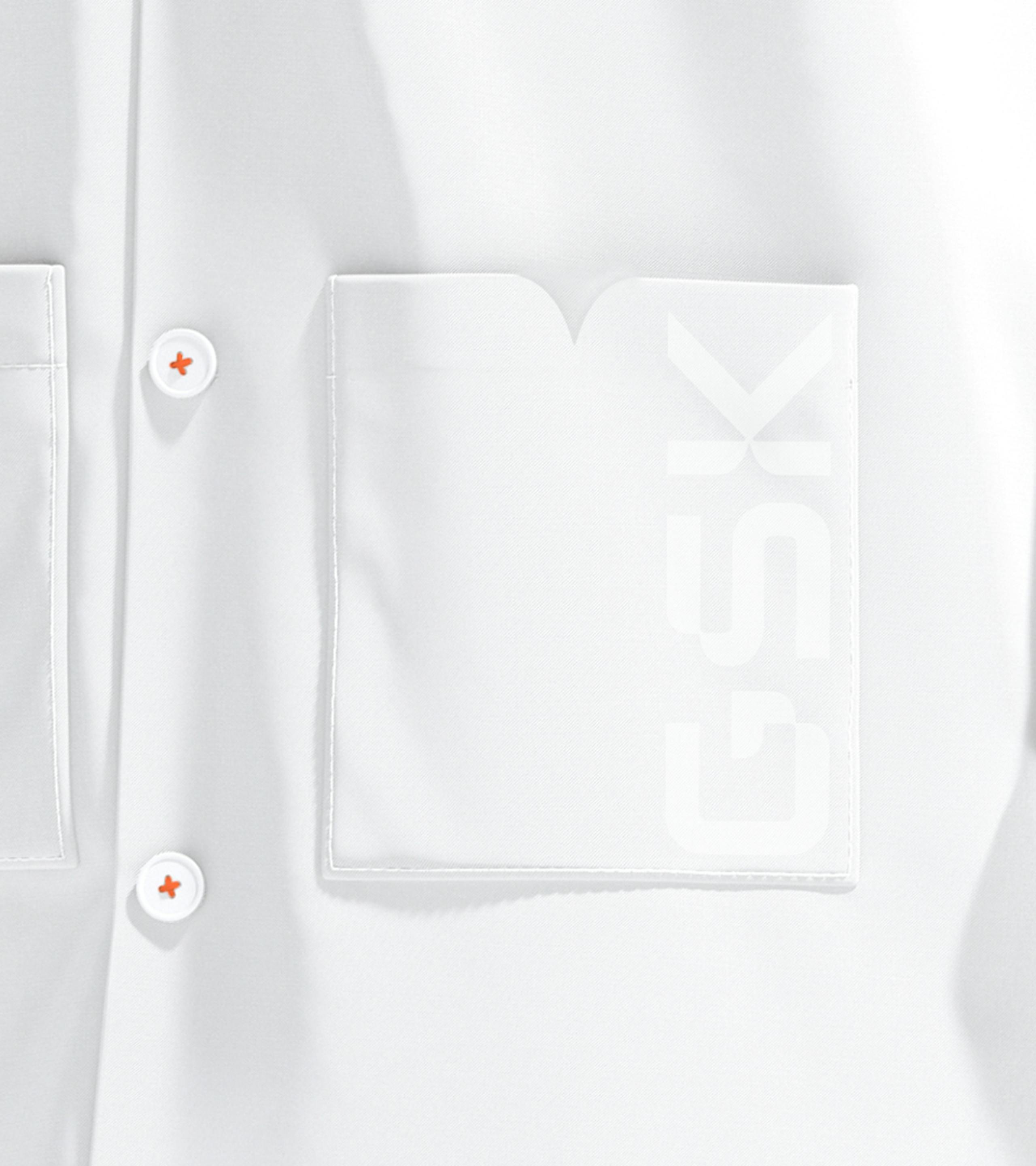 A brand designed to adapt, respond and evolve
We have designed a brand that is capable of adapting to work in a wide variety of formats and channels, so it can speak to people no matter their background, role or expertise.
Environments shaped by a three-dimensional form language
Inherent in the branding is a series of forms capable of acting as dynamic pointers, frames and highlights, helping to guide people as they feel their way intuitively through physical and digital spaces.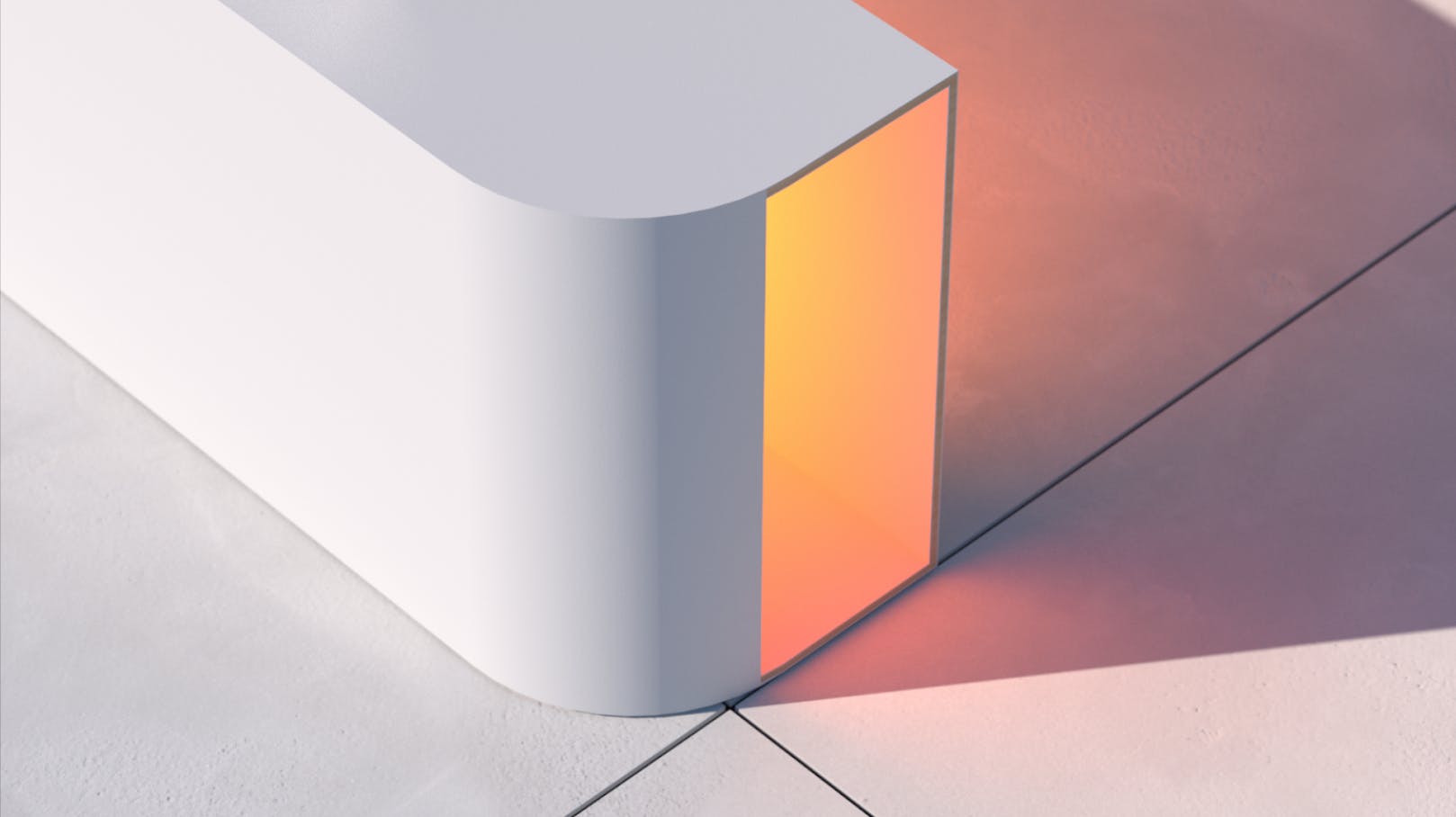 Experiences for a dynamic culture
To help embed GSK's new purpose, strategy and culture, the new branding has been applied to a new code of conduct ('The Code').
One iconic brand identity that can tell stories about products, people and partners
GSK is uniting behind one shared purpose, strategy, culture and identity, opening up opportunities for all.
"This has been a landmark year… My own favourite highlights are too many to list, but definitely include that week in June when we launched our new GSK. The power of seeing our amazing people around the world celebrating what we've achieved and looking to the future together with pride, ambition and humanity, well, that's going to stay with me for a long, long time."
- Emma Walmsley, CEO